London MonologueSlam Masterclass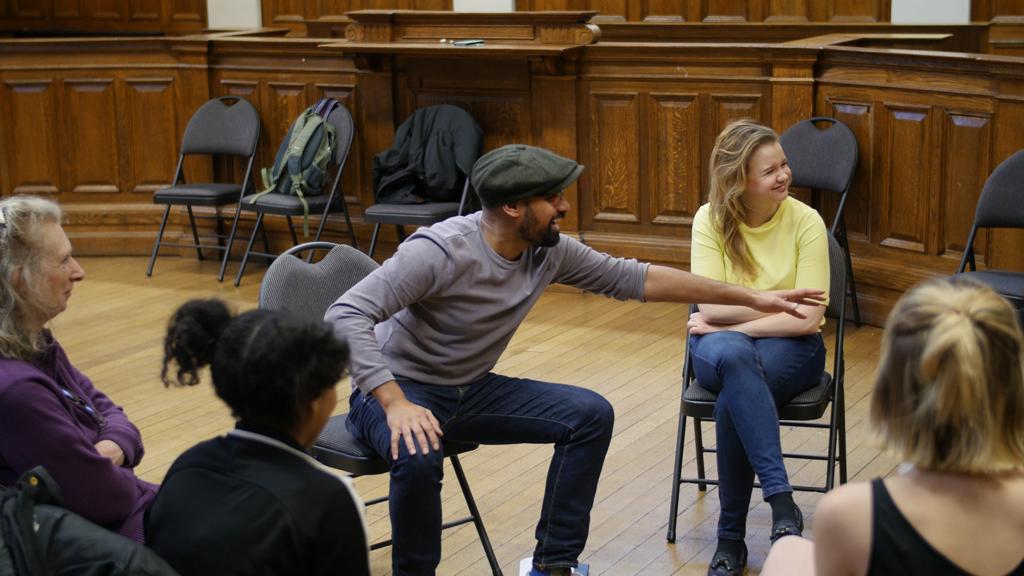 MonologueSlam Masterclasses are part of TriForce's continued drive to promote and develop talent. The workshop is a fun, interactive and constructive session over four hours with a short break. The focus of the session is to analyse the quality and control of your monologue performance, highlighting strengths to build on and weaknesses to avoid or eliminate. You will need to prepare a 1 minute or a 3 minute monologue to work on during the class.
Time: Please select either 10.00 – 14.00 or 15.00 – 19.00
Tutor: Gary Pillai
The masterclasses are open to performers from all backgrounds. If you have auditioned for a slam you can also attend these classes.
Two performers will be chosen from the Masterclass to perform at MonologueSlam UK on 14 October 2019 at Theatre Royal Stratford East.
At TriForce, we're committed to making our events accessible to everyone. MonologueSlam London is held at Theatre Royal Stratford East which is an accessible venue. Find out more here.
If you have any access requirements you'd like to discuss ahead of the masterclass, simply email info@thetcn.com