TriForce Short Film Festival 2018
December 1, 2018
£10 – £150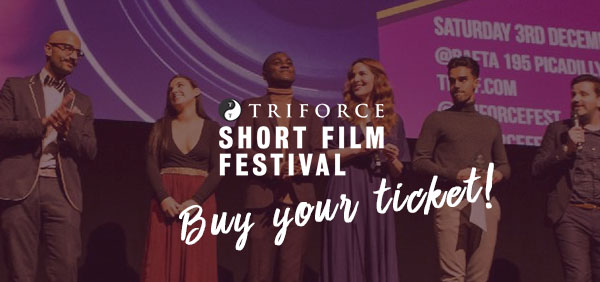 TriForce Short Film Festival aims to showcase untapped, diverse talent in contemporary film-making. Our festival stands out from others as we focus on helping emerging film-makers to develop key skills and access opportunities to further their careers. This is done through seminars and workshops and continued development following the festival for the award winners.
When: 1st December, 11am – 10.30pm
Where: BAFTA, 195 Piccadilly
Over the course of the day, there are a host of events run by industry professionals as well as an expo room filled with film-making organisations. 16 shortlisted films will be shown on the BAFTA screens and the day ends with an evening gala, where the winners of TFSFF are announced!
Tickets will be available to book soon – for more information on the festival, please go to our festival website tfsff.com