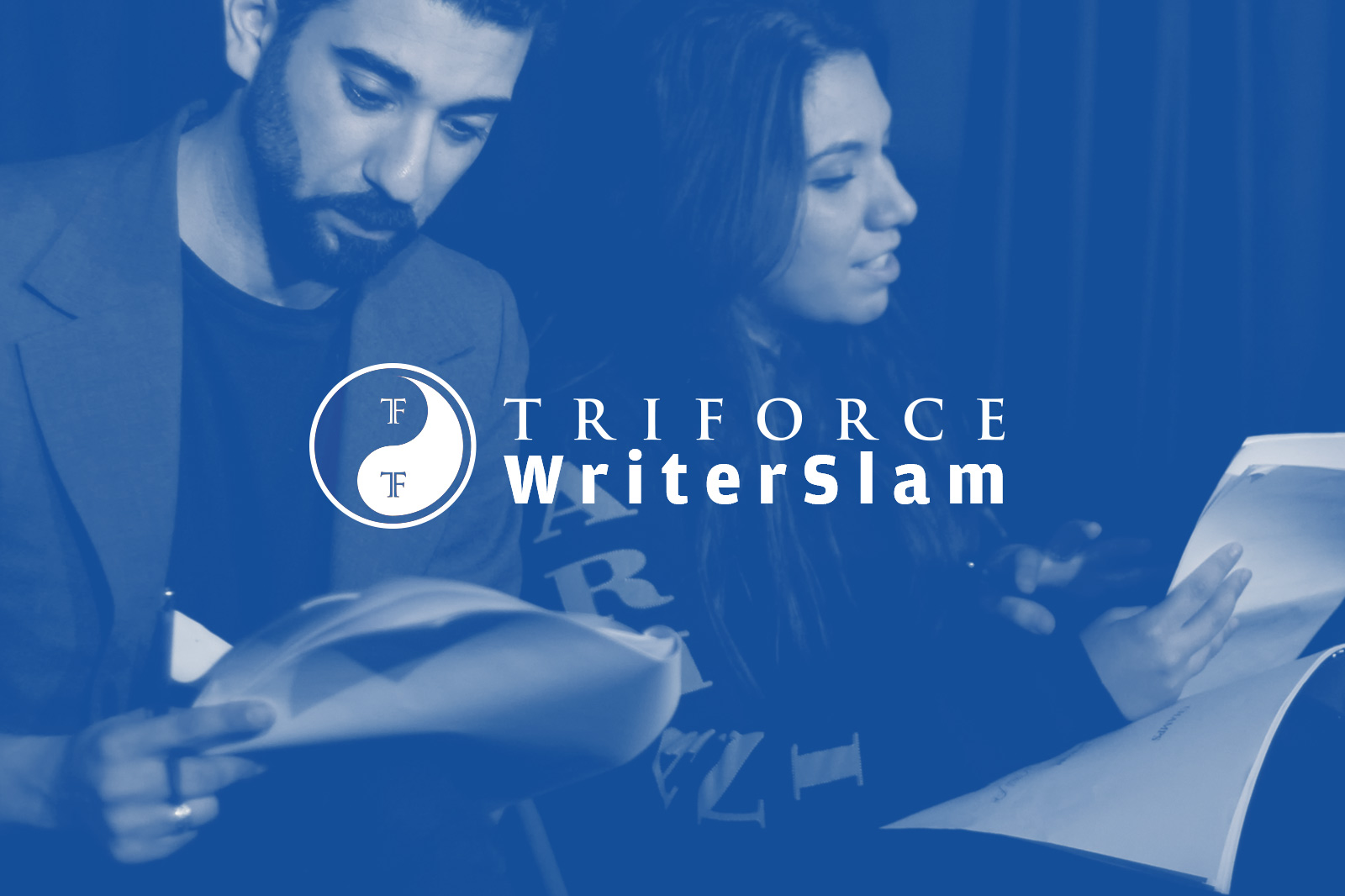 WriterSlam is our regular competition for writers looking to break into writing for TV.
*Latest News!*
WriterSlam is back! This edition of WriterSlam is supported Amazon Studios. We're looking for new voices for television, who come from all backgrounds. We champion diversity of experience – if you include everyone, you don't need to exclude anyone.
You might have literary representation, you might not. You might have written for theatre, or for short film, in your bedroom, or even just in your own head. ANYONE can enter.
What are we looking for?
Through the WriterSlam, Amazon Studios is looking to provide fresh, diverse talent an opportunity to share and develop their untold stories with help from industry experts. Our guidelines for submission are simple: we're looking for stories that celebrate and spotlight themes of diversity and inclusion. Possible topics could explore the experiences of (but are not limited to) gender, LGBTQ+, ethnic, religious, or disabled communities. It can be any genre including drama, comedy, rom-com, thriller. We're keen to see ideas which have the potential to become returning series, and reflect Amazon's bold, contemporary approach. Thing big!
What do I need to submit?
We believe that not everyone has the time to sit down and write a whole TV script, even though they may be the next Steven Moffatt. Instead of submitting an entire script, you need to send us:
A short synopsis of your series idea (no more than 200 words). This should include what genre your idea is (drama, comedy etc…), whether you think it will be half hour or one hour episodes, and an outline of what would happen over the first series.
10-15 pages of an episode of the drama series. This does not have to be the first episode, but it can be.
When do I need to submit?
Submission are open from midday on Thurs 11 July – 11:59pm on Wed 31 July.
Are there any restrictions?
There must be a maximum of 6 speaking characters in the script extract you submit. There can be further characters that appear in the episode or series later on.
What's the process?
All submissions will be read
Up to 20 submissions will be shortlisted by the TCN
Amazon Studios will select 5 submissions as finalists.
The 5 finalists will be invited to a writer's workshop on Saturday 24 August in London. These 5 writers will be taught how to generate an industry standard pitch and synopsis, as well as receiving in-depth advice and expertise from an industry Script Editor. Writers will also be developing their work with an eye to producing a full script by the end of the week.
The 5 finalists will have their extracts performed at the WriterSlam event on Friday 06 September in London.
Amazon Studios will select a winner.
What dates do I need to be available?
Finalists will need to attend the workshop on Saturday 24 August in London and attend the showcase on the evening of Friday 06 September in London. Please keep these dates available.
What is the prize?
The winning writer will be selected by Amazon Studios. Following their win, they receive a paid development commission and will work with Lydia Hampson, Head of Scripted, UK for Amazon Studios, over 3-6 months to develop their idea into a full episode script, with the potential for further development into a series.
To enter, click the button below. You'll need to fill in a form and attach your script. We only accept entries through this method. Please don't email entries.