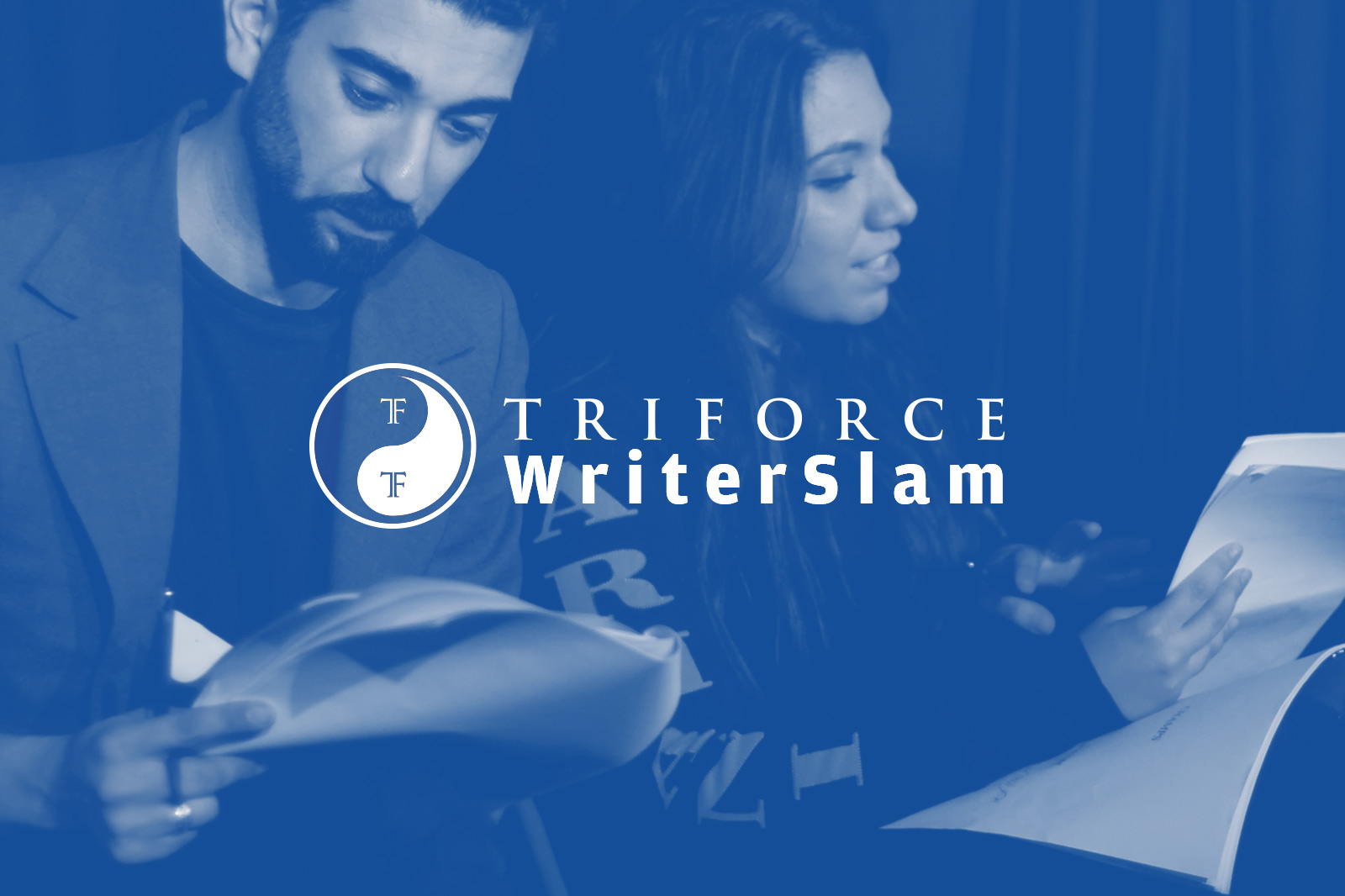 IMPORTANT: Due to the coronavirus situation, we have had to postpone the WriterSlam Final event. Because of this we have decided to keep submissions open for now. Please do enter – we expect submissions to close in August.
Calling all writers! Win a paid development commission with Audible!
Following the success of WriterSlam with Amazon Studios, we're partnering with their sister company, Audible, to find new and exciting projects that are perfectly suited for audio. With over 400,000 audiobooks, Audible Original dramas, podcasts and short stories, Audible are constantly on the hunt for new writing talent.
We're looking for new voices who come from all backgrounds. We champion diversity of experience – if you include everyone, you don't need to exclude anyone.
You might have literary representation, you might not. You might have written for theatre, or for short film, in your bedroom, or even just in your own head. ANYONE can enter.
What are we looking for?
Through the WriterSlam, Audible is looking to provide fresh, diverse talent an opportunity to share and develop their untold stories in the form of audio drama with help from industry experts. We're looking for ambitious and transformational stories that celebrate the medium of audio and spotlight themes of diversity and inclusion. We're open to all genres with a particular love of Crime and Thriller, Fantasy and mythology (especially those tales inspired by non-Western traditions), SciFi, smart Horror, RomComs, dramatizations of true stories, and History that sheds light on the present. Beyond a great story we look for global appeal with a foot in the UK, series with the potential to return for multiple seasons, and worlds and characters that will inspire.
What do I need to submit?
Not everyone has the time to sit down and write a complete script, even if they're the next Steven Moffatt. All you need to send us is:
A short synopsis of your series idea (no more than 200 words). This should include what genre your idea is (Fantasy, Crime etc…), whether you think it will be half hour or one hour episodes, and an outline of what would happen over the first series.
10-15 pages of an episode of the series. This does not have to be the first episode, but it can be.
Please make sure you've considered the fact that this is an AUDIO format in your script! It all needs to make sense without us being able to see it!
To enter please go to the submission form. https://thetcn.com/2020-writerslam-submissions-form/
When do I need to submit?
Submissions are now open until at least August, as we have had to postpone the WriterSlam Final event due to the coronavirus situation.
Are there any restrictions?
There must be a maximum of 6 speaking characters in the script extract you submit. There can be further characters that appear in the episode or series later on.
What's the process?
All submissions will be read
Up to 20 submissions will be shortlisted by the TCN
Audible will select 5 submissions as finalists.
The 5 finalists will be invited to a writer's workshop on a date TBC (we anticipate this will be in September 2020). in London. These 5 writers will receive in-depth advice and expertise from an industry Script Editor. Writers will then be asked to implement the notes from this session in a new draft of their extract.
The 5 finalists will have their extracts performed at the WriterSlam event on a date TBC (we anticipate this will be in September 2020).
Audible will select a winner.
What dates do I need to be available?
Finalists will be invited to attend a workshop and also the WriterSlam Final event, both in London. We have had to postpone both these dates due to the coronavirus situation and are hoping they will now take place in September. Triforce Creative Network and Audible will provide financial assistance for travel costs for finalists based outside of London.
What is the prize?
The winning writer will be selected by Audible. Following their win, they receive a paid development commission and will work with the Audible commissioning team to develop a treatment and a one hour pilot episode, with the potential for Audible to green light the series!
What are the rules?
To see the full terms and conditions for the competition, please go to https://thetcn.com/2020-writerslam-audible-terms-and-conditions/
By entering the competition you are confirming that you abide by the rules.
To enter please go to the submission page. https://thetcn.com/2020-writerslam-submissions-form/
ENTER WRITERSLAM